BBC Music Fellowship awarded to ETO Assistant Conductor Carlos del Cueto
28th February 2013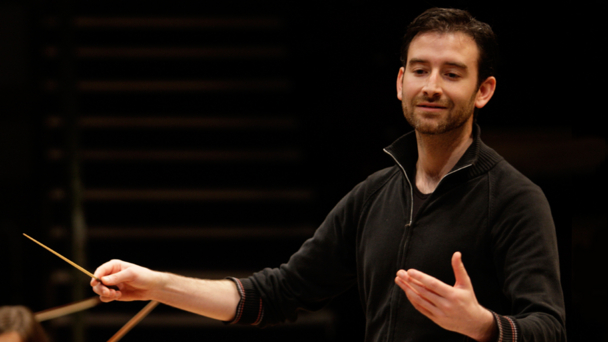 Carlos del Cueto, ETO's Spring 2013 Assistant Conductor, has been awarded one of the BBC Performing Arts Fund's inaugural Music Fellowships, giving him a unique opportunity to develop as a professional conductor.
The position of Assistant Conductor at ETO sees Carlos playing an important role in both the Spring season and this Autumn's season of Venetian Baroque, working under the guidance of professional mentors such as ETO Music Director Michael Rosewell to develop his skills, showcase his work and experience the reality of working in the music industry.
Carlos will join ETO on the road throughout the coming Spring season, providing vital support to the season's three principal conductors, including rehearsing cover singers and acting as a stand-by conductor for all three of ETO's main-stage operas, Così fan tutte, Simon Boccanegra and The Siege of Calais. He has also been confirmed as conductor in his own right for at least six performances this season, in Norwich (Tue 26 March), Crawley (Tue 2 April), Poole (Fri 5 April), Cheltenham (Tue 30 April and Sat 4 May) and Cambridge (Wed 22 May).
To receive the funding necessary to provide the placement, ETO had to demonstrate that a Fellowship placement would offer significant professional development opportunities for a Fellow, that the placement would be realistic and achievable, and that the selection process to identify the Fellow was fair and transparent.
The Music Fellowship granted to Carlos is one of 19 such awards made across the UK, with a total of £190,000 awarded to a range of artists in bespoke placements, from a singer working with Urban Development in East London to a series of creative workshops in Whitley Bay in North Tyneside.
The BBC Performing Arts Fund is a registered charity originally set up as the Fame Academy Bursary Trust in 2003. The fund receives revenue from the voting lines of BBC One entertainment programmes that seek to find new performing talent, including The Voice, and has allocated to date more than £4 million to talented performing arts individuals and community groups.